I finally turned this bad recorder I found in a second hand shop in a "electric" recorder.
As I was telling here I got an inner microphone for the bassoon. I had the idea to try to use this microphone on other wind instruments, just to see how it would sound. So, for a first try, I got a student second hand recorder at 1$ in a second hand shop. I tried to imitate the modification I have on my modified bassoon bocal. The main problem I got is that the flute is made of plastic and it melted when I made the hole. So, it doesn't look as pretty as I would like for a better instrument, but it works.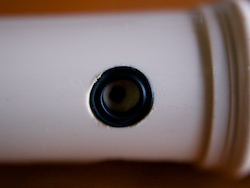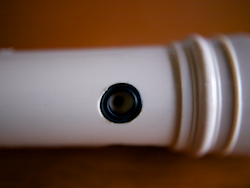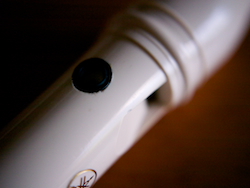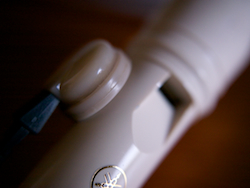 It works, and it sounds better than I expected (see video here). So, I just bought a YRT304B sopranino recorder for the next step. Looking forward to receiving it.