17/07/2021
Ne
is a sonic, visual, poetic net art interactive piece that you can visit
HERE
(computer with external speakers suggested).
26/11/2020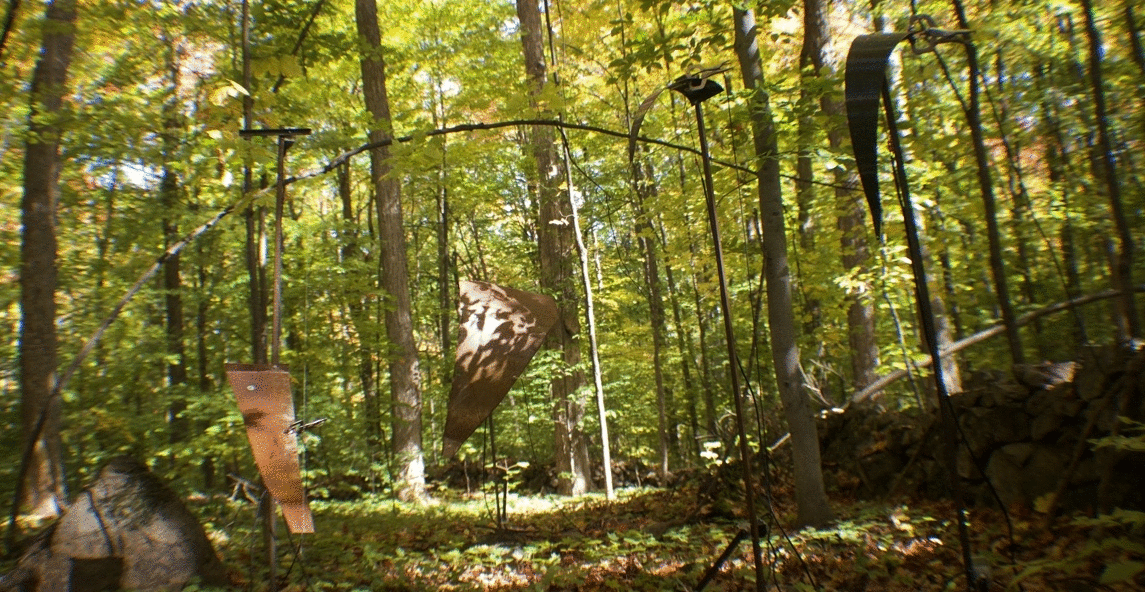 When the Saws are Alone in the Woods (original title is Lames seules dans les bois) is an automatised musical saw quartet currently set up in a sugar maple forest in the Laurentians region that one can visit via a webpage. An interactive and poetic journey in which each choice and turn can influence the composition and the visual. A journey to make and remake, never the same, a work which evolves again and again, with the weather and with the fall colours.
Four musical saws found solitude in a forest from The Laurentiens region. Do you think that saws who is by itself in the forest sing if noone is listing to them? Can a virtual key hole can allow you to check that and to make a journey with those saws?
A screen capture from a virtual visit


01/10/2019
Lames is an interactive installation for an ensemble of automated musical saws
Double-Tranchant is a performance for instruments and automated instruments that can cut with live electronics

NAISA North Media Arts Centre, South River, Ontario
August and September 2019
Drop-in live performance - Culture days, September 2019

« previous entries - page 1 of 34